Save the date for June 15, 2023 to celebrate our new digital archive!
Missed our save the date card in the mail? Click here to view it.
---
Submit Your Story for Inclusion in the Roots and Routes Book
Thank you for your interest in submitting a story to Roots and Routes, a community memory book!
Step 1: Please read the form below for more information, including layout sizes and details.
Step 2: Submit payment for your chosen layout. If you are sending a check, please send it to: WSJHS, 3801 E Mercer Way, Mercer Island 98040. Please put the memo as "Roots and Routes."
(Please note that the payment portal will ask for a tip. If you would prefer not to tip them, change the amount to $0 on the payment form.)
Step 3: Submit your photo and/or family message using the form at the bottom of this page.
---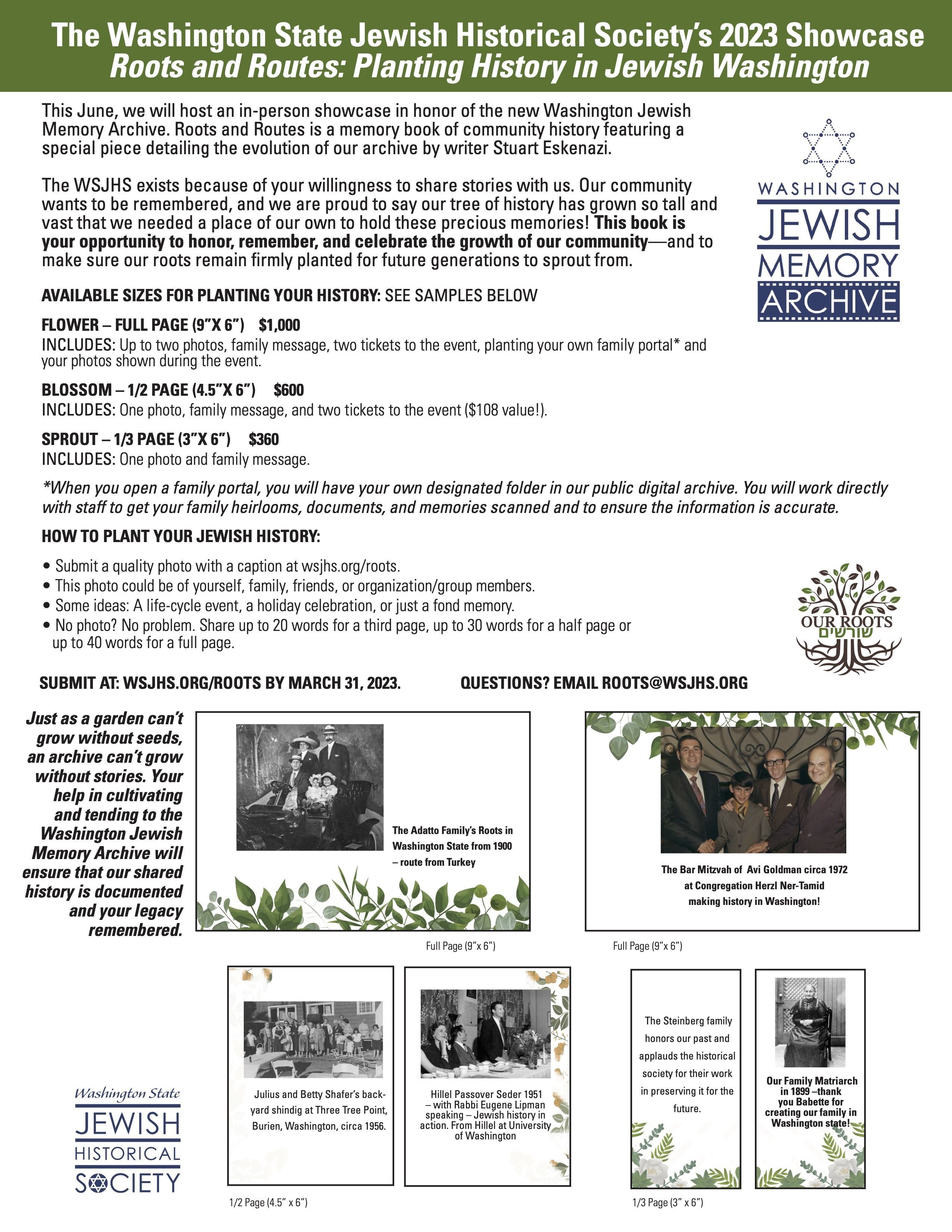 ---
Roots and Routes Submission Form:
---