Current Exhibits
---
Washington State Jewish Historical Society (WSJHS) proudly offers the current educational experience material that tell stories about the aspirations and interests of Jewish residents of Washington State and how our history has impacted not only our local community, but also the global community.
Click below to learn more and contact the WSJHS office with any questions.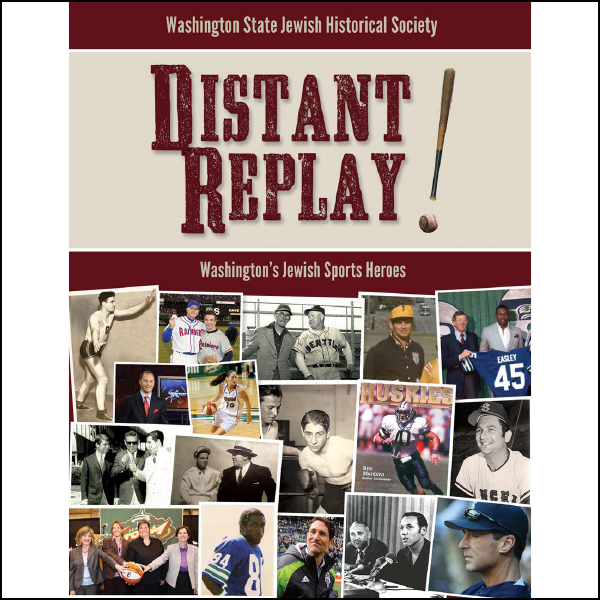 Distant Replay
Distant Replay! Washington's Jewish Sports Heroes, from Baseball and horse racing to basketball, boxing, football, tennis and more. The exciting Distant Replay! exhibit captures the stories of Jewish athletes in Washington State and will be available to view before the film. The fun and expansive hardcover book Distant Replay! is also available for purchase here.
This exhibit is on display at the WSJHS office inside the Stroum Jewish Community Center and part of the exhibit will be on display in the lobby before the film "The Spy Behind Home Plate" during the 25th Anniversary Seattle Jewish Film Festival on March 22.