Open House: Meet our Scanner!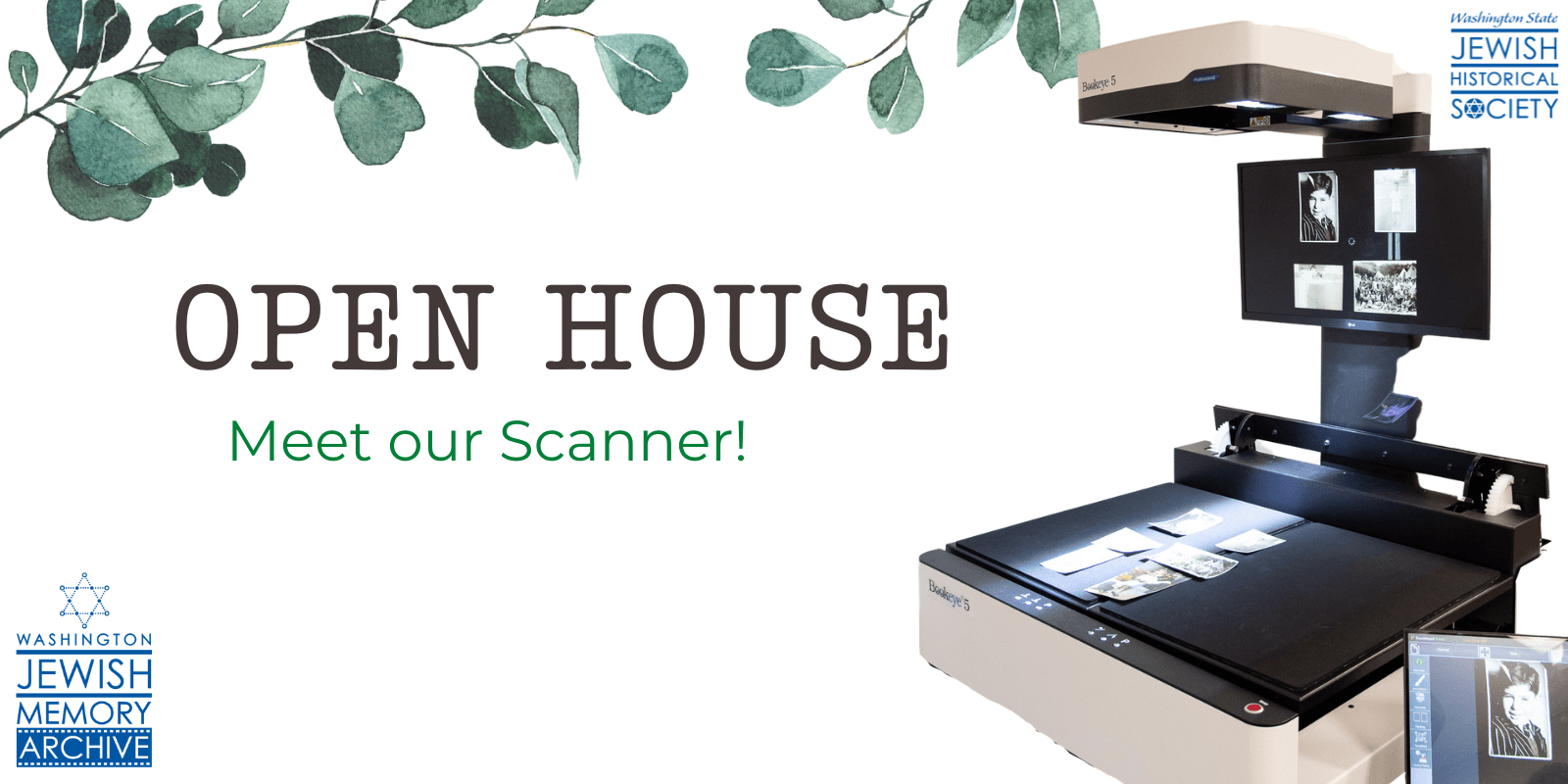 Drop by the WSJHS office to meet our newest team member: the BookEye 5 scanner! Currently, ours is the only one of this model in the entire Pacific Northwest. We can't wait to show you how it works LIVE at our first Open House event since the pandemic began! Watch the magic unfold as WSJHS staff, volunteers, and board members give demos using photos and documents you bring in—you will see your memories captured in such great detail that it looks like the real thing.
We ask that everyone please bring just one photo or document to this event. Due to volume, we may not be able to scan everyone's items during the Open House, but not to fear! We will soon be setting up appointment times for those who wish to scan more and donate the digital versions of their artifacts to the new Washington Jewish Memory Archive.
Registration preferred so we can best serve all visitors. Please let us know if you require any special accommodations.