Celebrate Tu B'Av, the Jewish Day of Love!
Share photos of you and your sweetheart to ultimately live in our digital collection.
Disclaimer: We are currently building our archival management system from the ground up thanks to generous state funding, so it may not be processed for some time.
Please complete the form below and our Archivist, Marissa Hiller, will follow up with you when she is able. We appreciate your submission!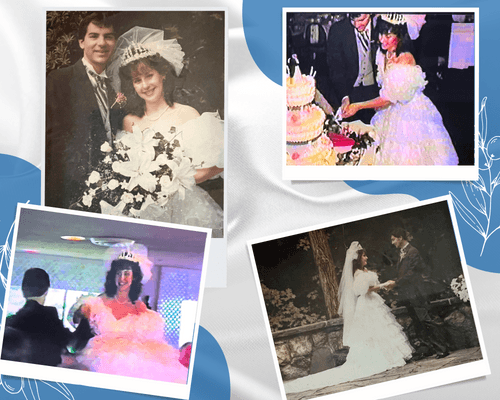 Photos and video stills from our Executive Director, Lisa's, wedding day with her husband, Kenny.