Agents of Change at MOHAI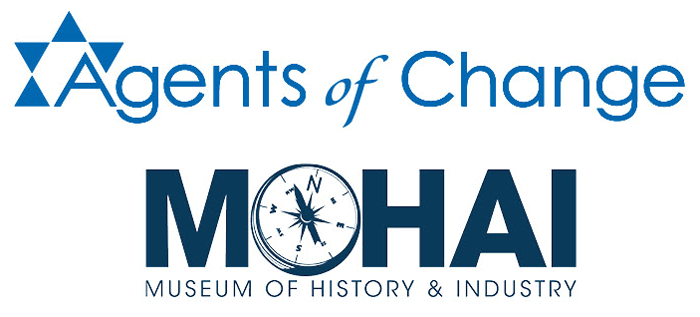 Agents of Change on Display at MOHAI
The WSJHS exhibit Agents of Change: 20 Remarkable Jewish Women of Washington State will be on display at the Museum of History and Industry.
Thursday, March 7 through Sunday, March 10
Follow the links below to learn more about the MOHAI presentation of Agents of Change.
Paid WSJHS members will receive a 2:1 discount!
Become a member, or renew your membership, at the link below.
Thursday the 7th at MOHAI is a free day, and anyone under 14 is free every day.