Josh Tuininga in conversation with Dr. Devin E. Naar and Tom Ikeda — 'We Are Not Strangers'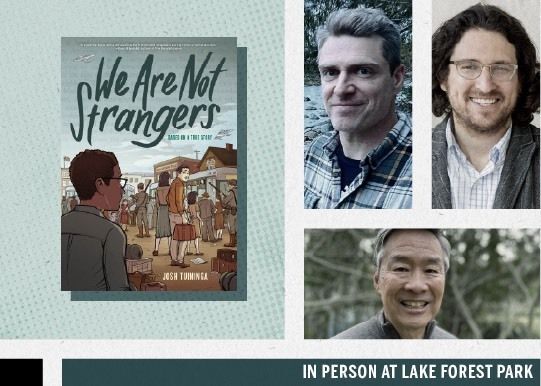 Inspired by a true story, this graphic novel follows a Jewish immigrant's efforts to help his Japanese neighbors while they are incarcerated during World War II.
Third Place Books welcomes author and illustrator Josh Tuininga to our Lake Forest Park store! Tuininga will be discussing his new graphic novel, We Are Not Strangers, an evocative and beautifully illustrated work of historical fiction. Set in the multicultural Central District of Seattle during World War II and inspired by author Josh Tuininga's family experiences, We Are Not Strangers converges two perspectives into a single portrait of a community's struggle with race, responsibility, and what it truly means to be an American. Tuininga will be joined in conversation by Dr. Devin E. Naar and Tom Ikeda. This event is free and open to the public.