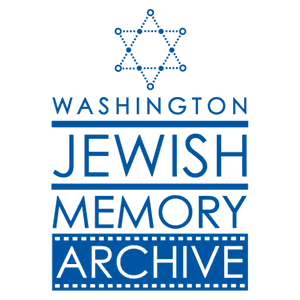 Frequently Asked Questions
What is the Washington Jewish Memory Archive (WJMA)? 
The WJMA is our new digital archive. Thanks to state funding, we were able to build this from the ground up! We are thrilled to provide this amazing asset to the community and world as it fulfills a vital part of our mission to share and preserve Jewish history. Permanent.org is our chosen platform because it is well-suited to small organizations like the WSJHS. Permanent is transparent in the way they store and back up any images and information uploaded. Learn more about how Permanent.org works here.
How does the Washington Jewish Memory Archive differ from the Washington State Jewish Archives (WSJA)? 
The WSJHS values our long and and fruitful relationship with the University of Washington Special Collections Libraries and building and maintaining the Washington State Jewish Archives together. We created our archive as a complement to the WSJA. The primary difference between our archives is that ours is purely digital, meaning that items can be shared with us without donating the physical copy. Your precious family artifact can still be kept on your wall or passed down to your children! Even though the two archives are technically separate, they are deeply connected and we are excited to highlight those connections.
We are proud of the collaborative work we did with the UW Special Collections Libraries and look forward to future collaborations. We encourage all to explore the incredible Washington State Jewish Archives, which you can do here. 
What's the difference and relationship between the WJMA and the Washington Jewish Museum (WJM)? 
Think of the digital archive as the collections room in a museum: it's a place to explore individual artifacts and their stories. The digital museum, on the other hand, is like walking through an exhibition space where you get to explore the collection in the form of a unified story about one person, organization, theme, and so on.
I have all of my photos on Facebook (or another social media platform). What's the point of getting them into the WJMA? 
When content (photos, images, scans, videos, etc.) is uploaded to Facebook, the original file is greatly compressed, reducing the amount of detail in the image, not to mention a lack of file stability. While Facebook is an easy way to easily share photos with your friends and family in the moment, it reduces the quality of your content and is not stable for future viewing or downloading. Additionally, if you have lost any original content and try to download it back from Facebook, you download the compressed file and the original is lost forever. 
With Permanent, the original file is uploaded without any loss of quality. It can also be shared with others. If you ever lose your original file, you can rest assured that Permanent uses a "redundant backup" system in which they store your file in multiple locations to protect your content against file degradation. 
Are you accepting physical artifacts? 
The family portals will be the Society's focus for the next six months. Family portals will be shared, saved, and used for future research and exhibits to understand the unique lives and culture of Jewish Washington, as well as to preserve their own local history.     
We plan to use the family portals as a template for future community collections, along with continuing to create documentation, best practices, and workflows/processes. 
We will not be soliciting or accepting any materials from the public until late 2023 to early 2024. Please direct any questions to our archivist (archivist@wsjhs.org).
What are you doing to make the digital archive more accessible? 
Access is key to our mission of sharing our state's Jewish history and we want people of all abilities to be able to learn from our collection. We are looking into current research and standards regarding digital accessibility on all our platforms. We are starting by making our visual descriptions within Permanent as detailed as possible to open access to Jewish history for even more people.
The best way to make the archive the best it can be for all is by having people with disabilities and/or in need of assistive technologies to test it. Does this sound like you? Please contact us at info@wsjhs.org or call our office at 206-774-2277 if you would like to test our digital accessibility. We will pass your feedback to the developers at Permanent.org.
Do I need permission to use the materials in the Washington Jewish Memory Archive?
It depends. You do NOT need permission IF the use is:
for personal or limited use in teaching, scholarship, or research
non-commercial
not for profit
Otherwise, please contact our Archivist at archivist@wsjhs.org.
The WSJHS does not own the copyright to all materials in the WJMA, but does retain right of use. Copyright and use of certain materials in the digital archive may require reaching out to the original owner(s). Please contact the WSJHS Archivist for more information.
How do I cite the Washington Jewish Memory Archive?
When using WSJHS materials, please include the following information for proper citation. The exact format used will vary depending on the citation style chosen (e.g., MLA, Chicago, APA, etc.) and whether it appears in footnotes or a bibliography. However, the pieces of information described below should always be included. 
Oral Histories:
Narrator full name, interview by interviewer full name, interview date (month, day, year), unique identifier, interview collection (if other than WSJHS), WSJHS
Example: Sara Mottaz, interview by Beryl Cohen, June 23, 2023, mottaz-sara_cohen-beryl_2023-06-23.mp4, Washington Jewish Memory Archive, WSJHS
  Storyboards & Digital Images:
Title, Identifier, Collection Name/Exhibition Name, unique identifier, interview collection (if other than WSJHS), WSJHS
Example: Acme Food Sales, Inc, Who's Minding the Store Exhibit, wsjhs-storyboards_wmts-acme-food-sales-inc.pdf, Washington Jewish Memory Archive, WSJHS
---
With Thanks To: