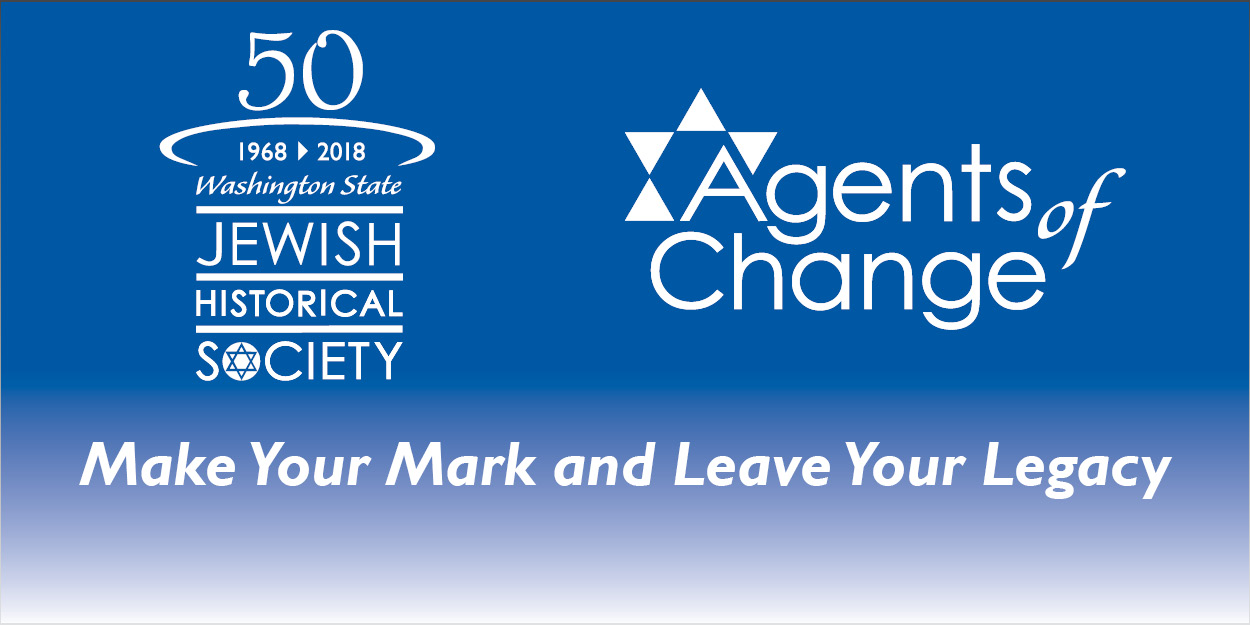 50th Anniversary Commemorative Tribute Book
Celebrate 50 Years. Celebrate Jewish Women.
To celebrate the Washington State Jewish Historical Society (WSJHS)'s 50th anniversary, we will unveil a powerful new exhibit: Agents of Change.
This exhibit will highlight the groundbreaking work of 20 amazing Jewish women from Washington state. As part of our celebration, WSJHS is creating a special tribute book as an opportunity to honor these women. This Tribute book will be a bound, full-size edition that will be presented at our 50th anniversary celebration. A copy will also be presented to the Washington State Jewish Archives for preservation. 
Do not miss this opportunity to celebrate our history and the women who helped to pave the way to our present. 
Note, if you would prefer to make your donation by check you can call the office to make arrangements for your contribution.
---