Washington State Jewish Archives
Washington State Jewish Archives (WSJA) is a collaboration of the Washington State Jewish Historical Society and the University of Washington (UW) Libraries Special Collections. While the WSJA is not an "exhibit" of the Washington Jewish Museum, this page will provide all the links to access the wonderful WSJA collections in one place.  
First established with the Women's Division of the Jewish Federation in conjunction with the UW, WSJA is the premier collection documenting the Jewish experience in Washington State. It reflects this unique Jewish community in the far west, characterized by its large Sephardic population. The WSJA contains collections of organizational records and personal papers, photographs, oral history interviews, audio recordings, and moving images. 
The WSJA collections are preserved in climate-controlled storage at UW Allen Library Special Collections for scholarly research and public access where the WSJHS jointly administers the archives program with UW Libraries Special Collections staff.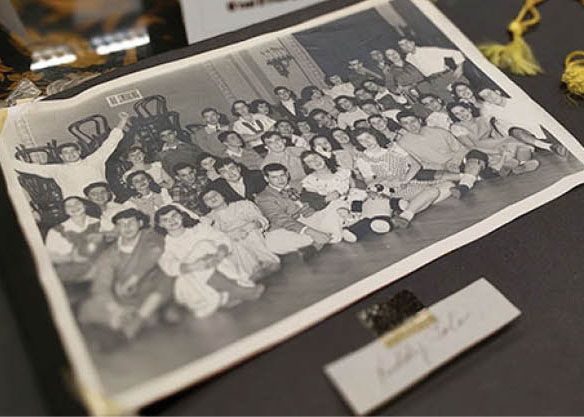 Resources
WSJA Research Guide - Includes information about the content of the collection as well as tips on how to search for material.
 
WSJA Digital Collection - Includes access to digitized photographs, oral histories, and collaborative digital projects that comprise a portion of the overall collection. 
 
The WSJA Photograph Collections are comprised of over 350 individual collections containing approximately 4000 photographs. Collections have been donated over time by Jewish families, businesses, organizations, and congregations. The photographs document the history of Washington State's Jewish communities but also provide abundant source material for Jewish history in general. 
There are over 470 oral histories in the Washington State Jewish Archives and the majority are available online. The oral histories include interviews with early immigrants and refugees, businessmen and women, artists, political figures in the Jewish community, and many others throughout Washington State, providing a valuable resource for researchers from a variety of fields. 
The WSJA currently has a moratorium on accepting new materials into the archive due to space limitations. Please stay tuned for updates.
If you have materials of historic interest that you wish to preserve, consider donating them to the WSJA. 
Follow this link to learn more about the research opportunities available through the WSJA. 
---
Funding for oral history recording and preservation is made possible, in part, by a grant from the Jewish Federation of Greater Seattle.