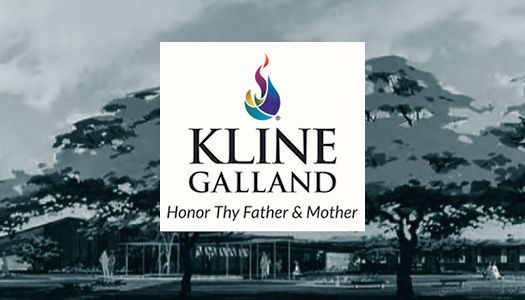 This project is a collaboration with the Washington State Jewish Historical Society, its Washington Jewish Museum (WJM) and the Washington State Jewish Archives at the University of Washington Special Collections Libraries.
To access the Kline Galland Collection hosted by the University Libraries, click here.
The Kline Galland Collection
Memorial plaque for Caroline Kline Galland, between 1914 and 1976
Exhibits in the Washington Jewish Museum will be an extension of the existing Kline Galland Collection page at the Jewish Archives. These exhibits will be able to live on in the WJM and have room to grow. Current exhibits will showcase Faces of the Summit, Kline Galland Living History, Kline Galland Past Presidents, and special pages from the scrapbooks of Josh Gortler. 
Groundbreaking for the Esfeld addition to the Caroline Kline Galland Home, 1975
Washington State Jewish Historical Society is dedicated to discovering, preserving, and disseminating the history of the Jews of Washington state and promotes interest in and knowledge of the life, history, and culture of the Jewish people and communities through publications, exhibits, displays, speakers, tours, and performance.
Construction on the new Caroline Kline Galland Home building, Seattle, 1966-1967