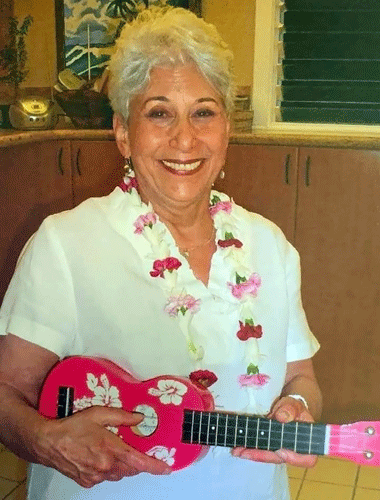 Rose Ann Finkel died on Tuesday, June 16, from Myelodysplastic syndrome blood cancer at the age of 73.
From the Seattle Times: Mrs. Finkel was born in New Orleans in 1947 and raised in Houston, where she met Charles — who would become her husband of nearly 52 years. The couple was introduced by a mutual friend in 1968. Mrs. Finkel was working as a dental hygienist, Mr. Finkel was a wine salesman. They were engaged after one month of dating and married six months later. The evening he proposed, Mr. Finkel had restaurant staff where they were dining to hide the ring in an old Minox film tin inside a baked Alaska. He still carries a photo from that evening in his wallet. The couple was married at the Shamrock Hilton Hotel, famous at the time as the setting for the 1956 film "Giant" starring Rock Hudson, James Dean and Elizabeth Taylor.
The Finkels founded their first business, Bon-Vin, together in 1969. Specializing in imported boutique wine, the business was acquired by the owners of Chateau Ste. Michelle in 1974, and the Finkels moved to Seattle, where they started Pike Brewing in 1989.
Over the years Mrs. Finkel cemented a reputation for herself as a gracious bon vivant. She championed Slow Food ideals, was a member of Les Dames d'Escoffier and was an active philanthropist.
Donate to WSJHS in memory of Rose Ann Finkel.