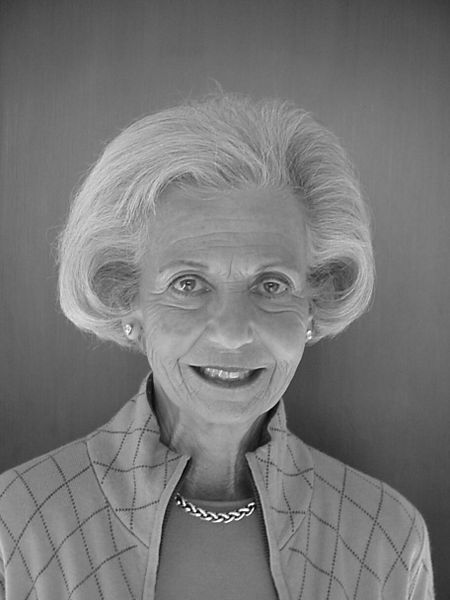 Joan Tall Greene Lerner, born September 12, 1930 in Seattle, WA, died peacefully at her Mercer Island home on November 18, 2022. Joan was the daughter of Della and Harry Tall, sister of Leonard and Richard Tall. Joan was a proud graduate of Garfield High School and the University of Washington.

She married Harvey Theodore "Ted" Greene in 1953. After his death in 1959, Joan moved to the Tamarack Apartments on Mercer Island with their daughter, Terry. In 1964 Joan met David Lerner at a Passover Seder.  They were married 81 days later. His children, Trudie and Leigh joined her family.

In the early 1970's, Joan began a successful real estate career with Wallace & Wheeler on Mercer Island. She later obtained her Broker's license and became a top agent at Coldwell Banker Bain. Joan was passionate about her work. She welcomed new people to the city she loved and connected them to the community.
Joan had deep roots in Seattle's Jewish Community. She was raised at Temple De Hirsch Sinai and worked in the Temple Office. She raised Terry there and remained a member until her death.

The City of Hope, Seattle Children's Hospital, and Temple De Hirsch Sinai were among the recipients of Joan's dedication to volunteering. She loved to travel, play bridge and enjoy time with friends. No matter if you saw her in the grocery store or at a formal event, you would notice her impeccable hair, makeup, and clothing.
Family was what brought Joan the most joy. She was an attentive and loving mother, grandmother and great grandmother. Joan is survived by her daughter, Terry Greene Lerner Brashem (Mark), grandchildren Stacie Brashem and Kevin Brashem (Annie), and great grandchildren Leo and Maya Brashem. She is also survived by Trudie Lerner (Wendy Heller) and Rabbi Leigh Lerner (Loren), grandchildren Meredith Bloom (Matt) and Sasha Lerner (Ian Zikman), and great grandchildren Jacob Bloom and Mikah Lerner-Zikman.
________________________________
Donate to WSJHS in honor of Joan.