Jewish Federation of Greater Seattle 2020 Award Recipients
---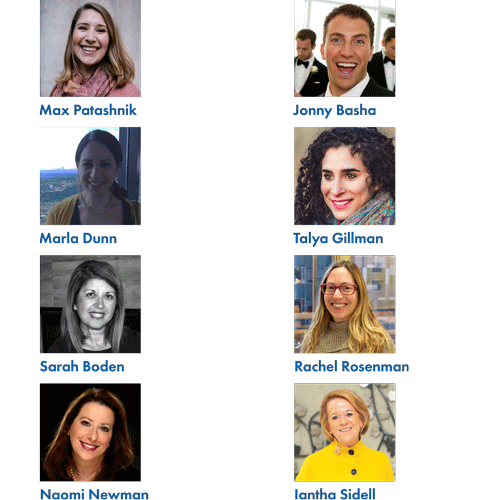 Honoring the Jewish Federation of Greater Seattle 2020 award recipients:
Max Patashnik: Pamela Waechter z"l Jewish Communal Professional Award, Honoring a professional at a Jewish organization who embodies the qualities of leadership and service that Pamela Waechter z"l bourght to Jewish Puget Sound.
Jonny Brasha, Marla Dunn, & Talya Gillman: Jack J. & Charlotte Spitzer Young Leadership Award, Honoring up-and-coming community leaders who have demonstrated exceptional commitment to service in the Jewish community.
Sarah Boden: Dr. Charles & Lillian Kaplan Board Chair Award for Outstanding Service, Recognizing extraordinary commitment and impact to the Jewish community.
Naomi Newman: Althea Stroum Woman of Distinction Award, Recognizing outstanding dedication and service to the Jewish community.
Rachel Rosenman, The Harold Grinspoon Foundation's Gail Littman Leadership Award, Recognizing outstanding leadership in integrating legacy giving into the culture of a community.
Iantha Sidell, outgoing JFGS board chair, for all the amazing work done on behalf of the community with a generous spirit.