Honoring Doreen Alhadeff Honored with a Civil Knighthood Merit Decoration
---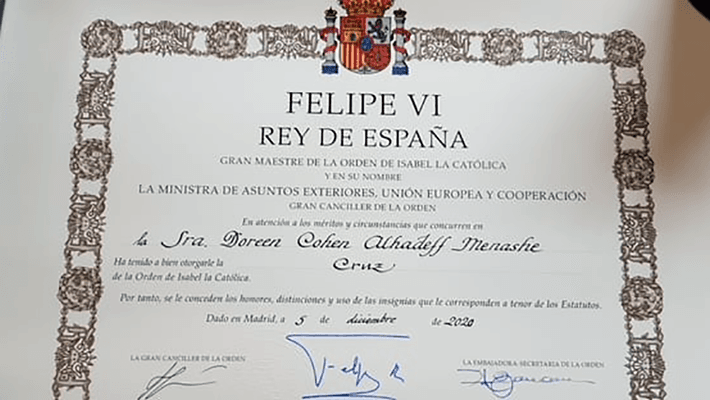 Doreen Alhadeff has been honored with a civil knighthood merit decoration, making history once again.
A Seattle resident and Seattle Sephardic Network, she has been given this honor by the King of Spain for her efforts in helping Sephardic Jews gain Spanish citizenship. Mazel Tov on this historic honor, Doreen!
Learn more about Doreen Alhadeff in her Agent of Change profile here.
Donate to WSJHS in honor of Doreen Alhadeff.
Read the press release about the event below. Click to enlarge.
Alhadeff Press Release on Knighthood