Doreen Alhadeef, A Spanish Knight
---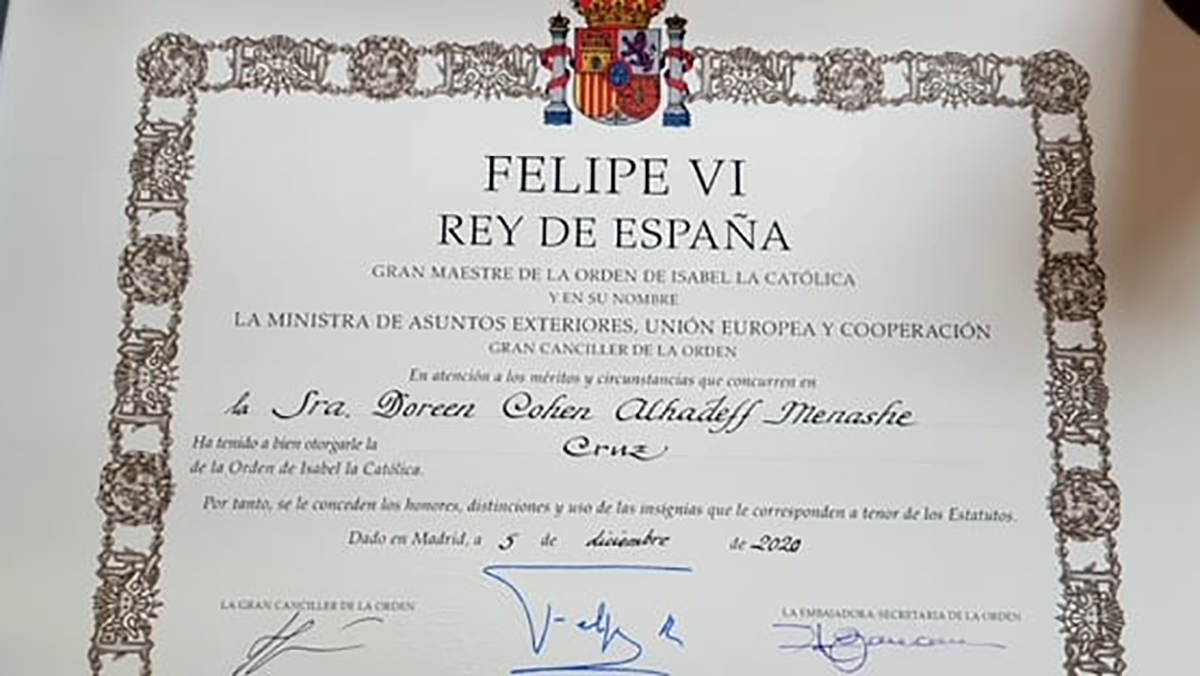 Doreen Alhadeff is now a Spanish knight.
Seattle resident and Seattle Sephardic Network co-founder Doreen Alhadeff has been knighted by the King of Spain for her efforts in helping Sephardic Jews gain Spanish citizenship.
Mazel Tov, Doreen!
Learn more about Doreen Alhadeff in her Agent of Change profile here. 
Donate to WSJHS in honor of Doreen Alhadeff.