History Happy Hour featuring Paul Dorpat and Jean Sherrard
Tuesday, May 7th 5:30-7:30pm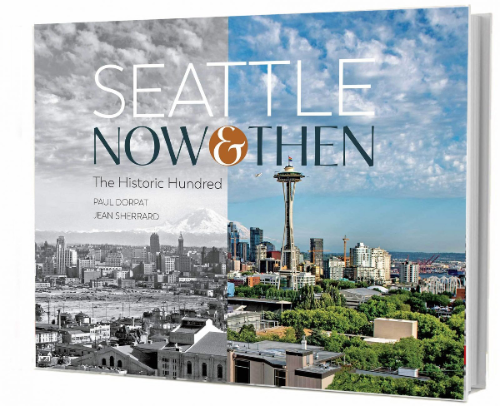 Join the WSJHS in downtown Seattle for our next History Happy Hour on May 7th. Light refreshments will be provided.
Registration required for admittance.
About the Presentation:
Paul Dorpat and Jean Sherrard are presenting a slate of illustrated talks on behalf of their new photo book, Seattle Now & Then: The Historic Hundred. A new and inspiring compilation of a lifetime of documenting the city's heritage by Seattle public historian, Paul Dorpat. The most compelling and essential of Paul's 1,800 photo-history columns for the Sunday magazine of The Seattle Times. Each stunning "then" image paired with a new, matching, full-color "now" photographed by Jean Sherrard.
Copies of Seattle Now & Then: The Historic Hundred will be available for order for $55 (list price $49.95 plus $5 sales tax). Paul and Jean gladly will personally inscribe each book that is purchased.