History Happy Hour featuring Power of Protest
Tuesday, March 12th 6:30-9pm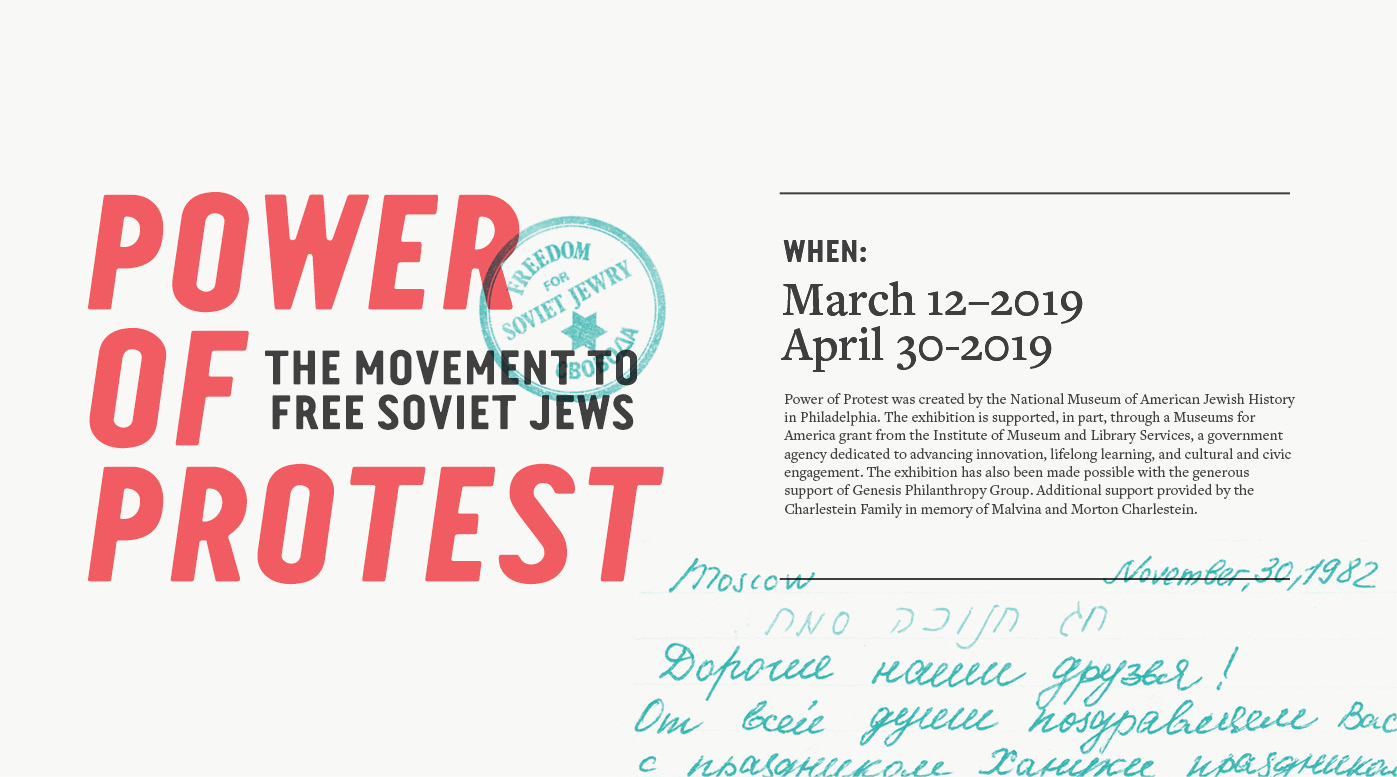 Join the WSJHS and UW HIllel for our next History Happy Hour and public opening of our new exhibit on March 12th.
Light refreshments will be provided.
$25 for members, $36 for non-members
RSVP required for admittance.
About the speaker:
Sasha Senderovich, who is an Assistant Professor of Russian Studies and Jewish Studies in the Department of Slavic Languages and Literatures and the Jackson School of International Studies at the University of Washington, Seattle. His publications include a translation from the Yiddish, completed jointly with Harriet Murav, of David Bergelson's Judgment: A Novel (Northwestern University Press, 2017), a number of scholarly articles on Soviet Jewish literature and culture as well as on the work of contemporary Soviet-born  immigrant Jewish authors in America. He has also written, among other publications, for Los Angeles Review of Books, Jewish Currents, The Jewish Daily Forward, The New Republic, The New York Times, and Seattle's own The Stranger.
This event is co-sponsored by Hillel UW.