Meta Buttnick Award
---
The Washington State Jewish Historical Society (WSJHS) is proud to honor another amazing volunteer with the Meta Buttnick Award.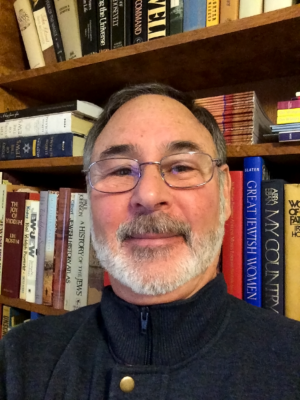 The 2018 honoree is Dr. Howard Droker.
Howard Droker grew up in Seattle, attended religion school at Temple de Hirsch, earned a Ph.D in History and a Law degree at the University of Washington. He taught Pacific Northwest History at UW and wrote Seattle's Unsinkable Houseboats. He is a founder of WSJHS, was the first Jewish Archivist at the UW Manuscripts Collection, and is a co-author of Family of Strangers: Building a Jewish Community in Washington State. Now retired from the practice of law, Howard and wife Barbara have a son, daughter and three grandchildren. Howard continues to volunteer with WSJHS by frequently providing tours and serving as an adviser to the Archives.
To make a tribute in honor of Dr. Droker, complete the form below.
The Meta Buttnick Award was established in 2002 to recognize exemplary volunteer service to the WSJHS. The first recipient of the award subsequently named in her honor was Meta Buttnick, z"l. She served WSJHS in many ways including historian, contributor to Nizkor; and a staunch supporter.
---