Meta Buttnick Award
---
The Washington State Jewish Historical Society (WSJHS) is proud to honor Lisa Kranseler, our Executive Director of 13 years, with the 2019 Meta Buttnick Award.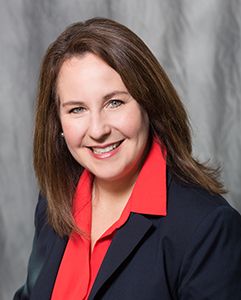 Lisa believes that we make history every single day. And, she has produced programs and exhibits that celebrate that history. Her vision is to bring a Jewish heritage center or museum to our community.
Lisa is committed to building partnerships and developing public awareness for the WSJHS. She has served on the board of the Association of King County Historical Organizations for over six years, received the Gus Norwood Volunteer Scholarship from the Washington Museum Association, won a fellowship from the Council of American Jewish Museum Association, and was awarded a grant by the American Association of State and Local History for Project Management at the Washington State History Museum. Lisa has taught in the Museum Studies Certificate Program at the University of Washington and currently serves on the Museum Studies Advisory Board.
To make a tribute in honor of Lisa Kranseler, complete the form below.
The Meta Buttnick Award was established in 2002 to recognize exemplary volunteer service to the WSJHS. The first recipient of the award subsequently named in her honor was Meta Buttnick, z"l. She served WSJHS in many ways including historian, contributor to Nizkor, and supporter.
---