SJFF: Schocken, On the Verge of Consensus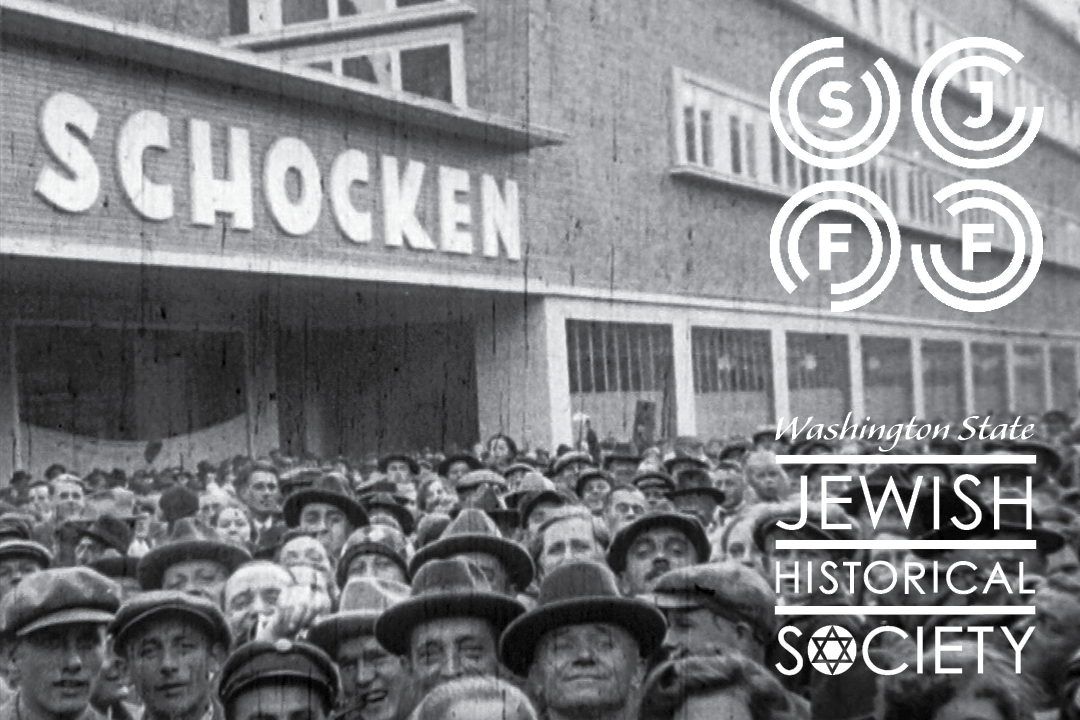 The WSJHS is partnering with the Seattle Jewish Film Festival to present:
Schocken, On the Verge of Consensus
The film will be available to stream beginning March 8 through March 11 with a special presentation on Wednesday, March 10 including a conversation with Joe Schocken and sister Barbara Lahav, who will share stories about their uncle Salman Schocken with Director Neomi Schory.
Synopsis:
Salman Schocken was the King of department stores in Germany. Before WWII, he owned 22 department stores with 6000 employees. The German racial laws took away his life's work.
He possessed a unique collection of 60,000 rare books in German and Hebrew and founded a modern, Jewish publishing house. He was the lifelong supporter of Shmuel Yosef Agnon, Israel's only Nobel laureate in literature and he owned the Haaretz, a militant newspaper which still survives on the border of consensus.
He supported secular, Jewish culture and identified with humanist, liberal Judaism, a relic of 19th century Europe. His former department stores in Saxony, Germany, once the heralds of modern architecture, stand dilapidated as ghosts of the past.
In an age of unscrupulous market economy and militant Judaism, are also Salman Schocken's ideals ghosts of the past or point to an alternative, perhaps not entirely lost.
Noemi Schory, director
Israel 2020 |80 min. | Hebrew, German | English, Hebrew subtitles
Prod.: Liran Atzmor, Gerd Haag, Ruth Ersfeld
Source: Atzmor Productions, Tag/Traum
Funding Bodies: Medienboard Berlin-Brandenburg; Nordrhein Westphalia Filmfund, Rundfunk Berlin-Brandenburg; Makor Foundation ( IL), Kan 11 – Israeli Public Broadcasting Corporation